When keeping up with your workout becomes a drag, it is usually time to find a personal trainer. A personal trainer can get to know you and know what encourages you, as well as what discourages you. The expertise is nice, too. But, how do you go about shopping for a personal trainer? Here are some pointers that will help you find a good match.
Finding a Personal Trainer that is the Right Fit
You wouldn't wear someone else's trainers to work out, would you? Well, one size does not fit all when it comes to personal trainers, either. One of the best ways to get an idea of who would work for you is to ask friends, family, and coworkers who they use for a personal trainer. Do they like the trainer? How do they work out their schedule with the trainer? Does the trainer provide one-on-one time, or is everything in groups? By getting to know how a personal trainer interacts with others, you may be able to tell if you would have a good relationship, too.
Certification of Personal Trainers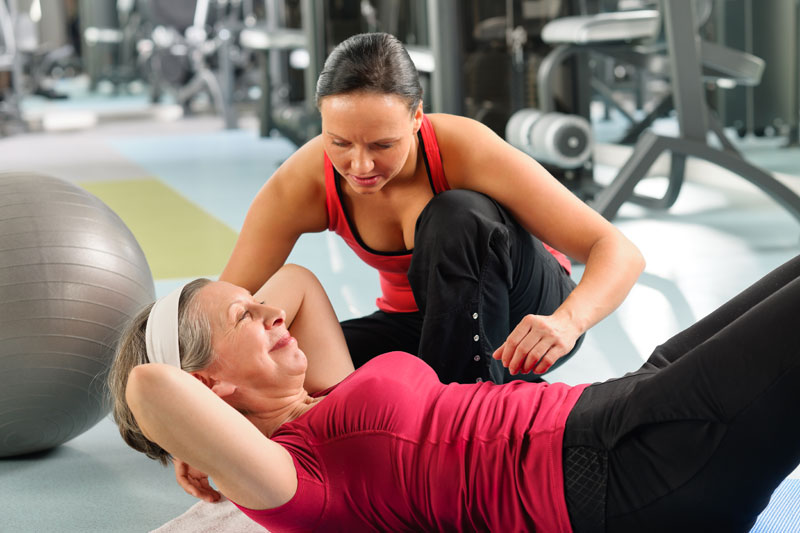 Some personal trainers are just good cheerleaders. Maybe they have a knack for encouraging people who lag behind, or maybe they are good at boot-camp scenarios. But, you can find out if a personal trainer is certified just by asking. They can get levels of certification in fitness, as well as rankings in various martial arts. They can also undergo training and certification in many workout techniques, from cross-fit to spinning and aerobics. A personal trainer who has taken the time to gain certification in one or more areas of fitness can be an invaluable asset to your routine. You may even find one that has training in diet.
Online Personal Trainers
Many people are opting for online personal trainers, these days. You can have access to the expertise of certified personal trainers who specialize in a variety of fitness routines. Online training also usually includes dietary advice and even menus.
One of the most popular features of your online personal trainer is that your time is your own. You no longer have to make an appointment and plan your life around your workout. You clock in on the app when you are ready to work out, and get the advice and guidance you need for that particular workout, wherever you are. This is especially helpful for people who travel a lot, or who have irregular work hours.
These apps also can advise you about what to order when you eat out. Ordering suggestions, nutritional information, and serving size pointers are available at the touch of a screen. This is one reason that so many people are turning to online fitness – they can tailor their sessions and planning to their own needs, even if those needs change on the fly.
Costs of Personal Trainers
Finally, online personal trainers often are not nearly as expensive as one that comes to your house. You can have all the benefits, with a fraction of the cost.